Apple plans to reinvent DTLA's Tower Theatre as retail, event space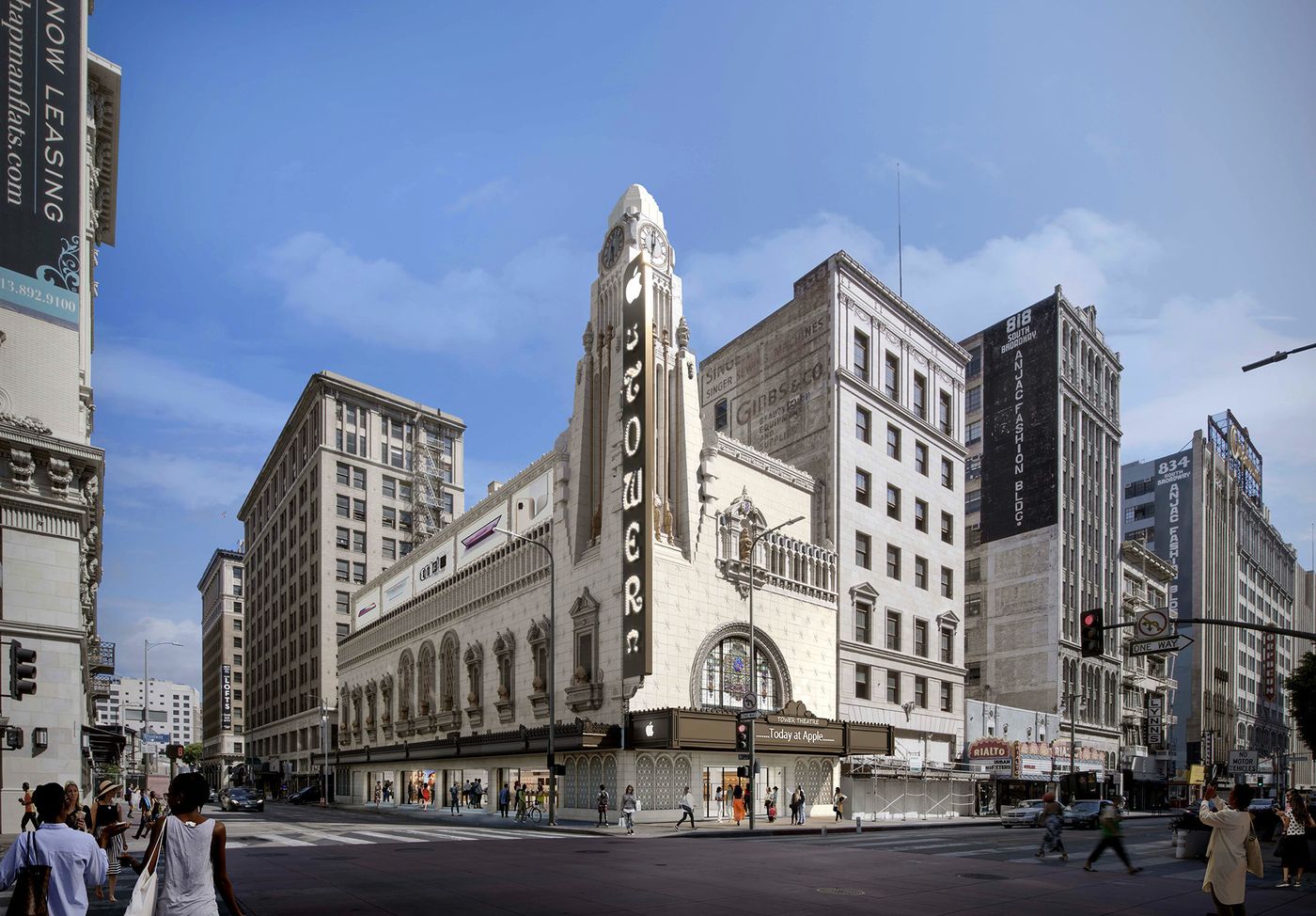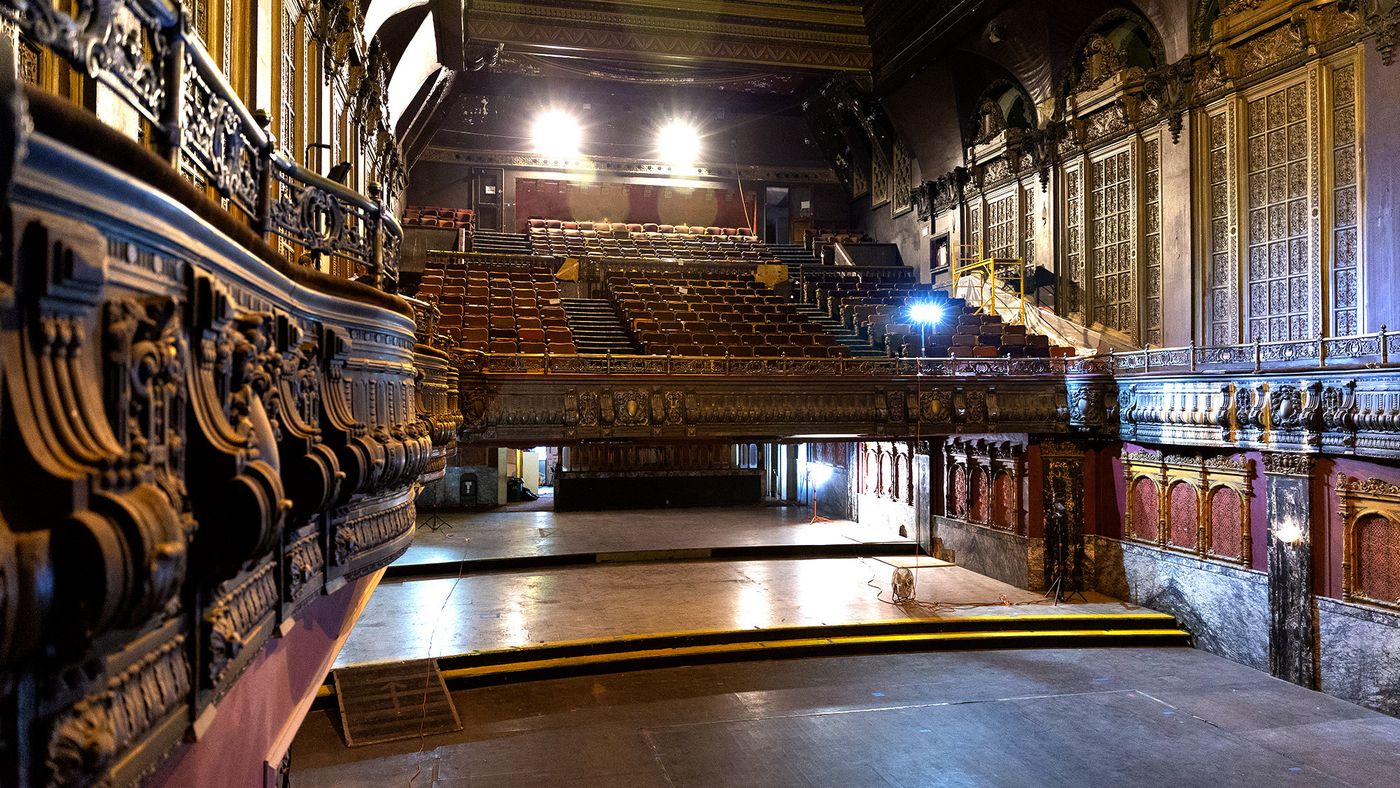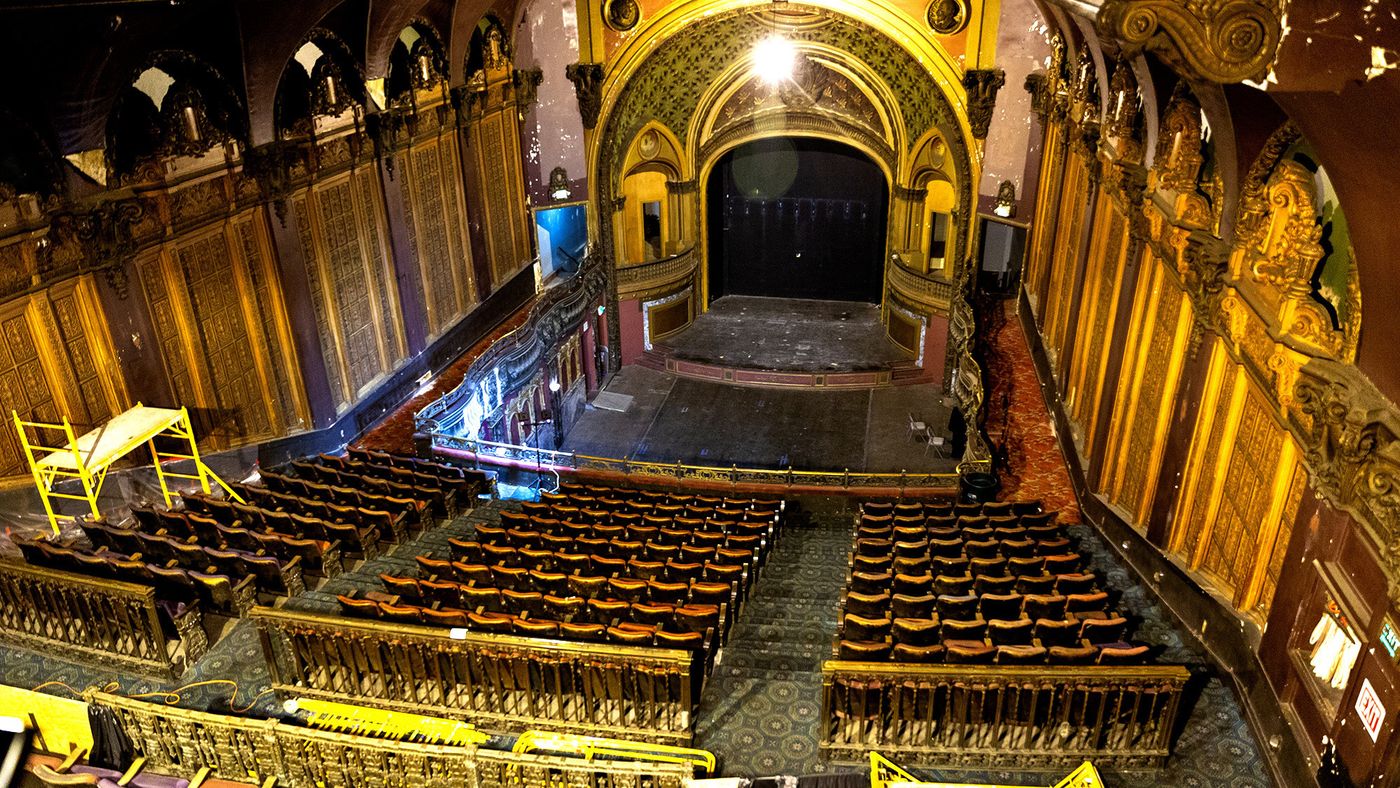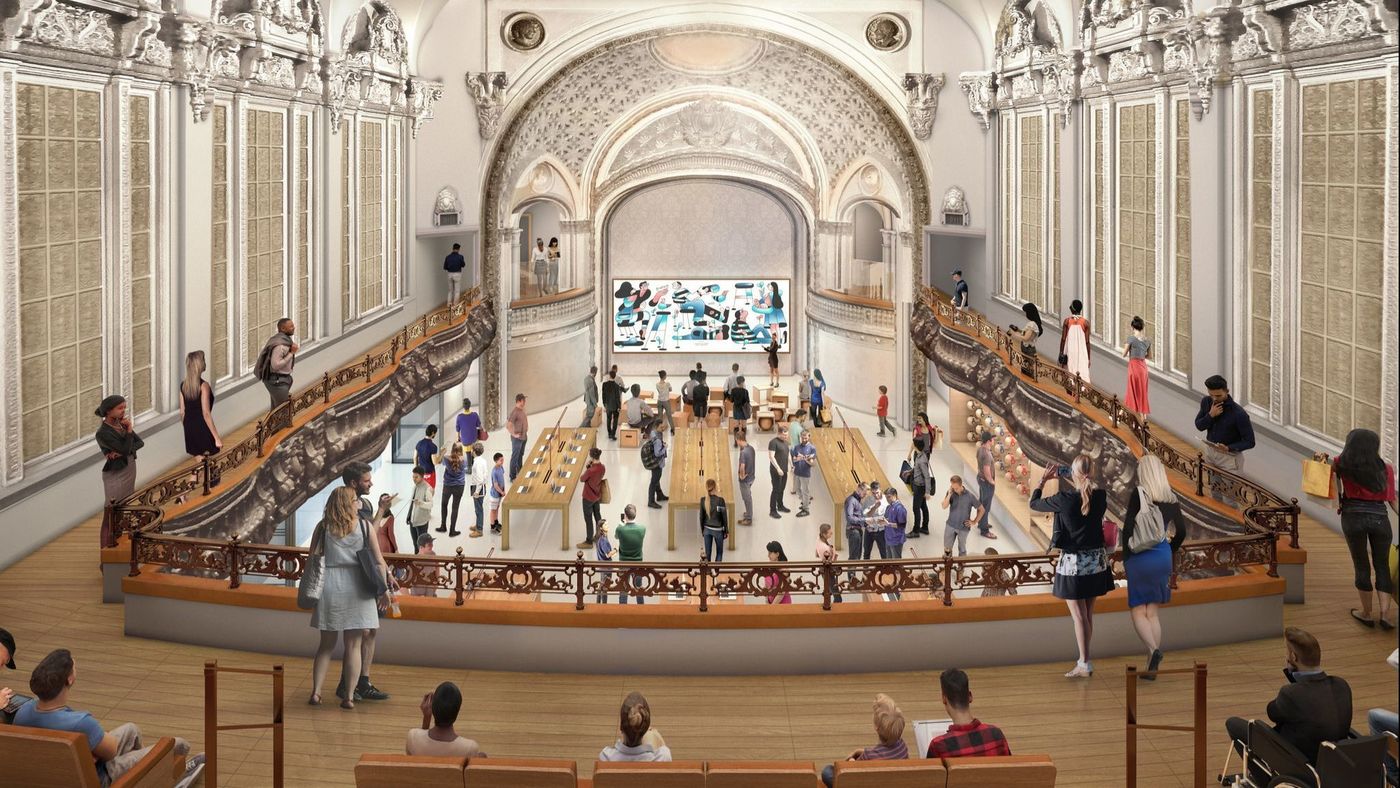 Renderings by Apple | Photos by Robert Goulrey | Los Angeles Times
Downtown's historic Tower Theatre in the Broadway Theater District is poised to have new life breathed into it by Apple, which is expected to soon submit plans to LA County officials to turn the pedigreed, hundred-year-old theater into a flagship retail and event space.
From the LA Times:
The Tower Theatre was the place in 1927 where Angelenos first heard the wonder of "talkie" movies when it hosted the premiere of "The Jazz Singer," starring Al Jolson.
Now, the aging former movie palace in the Broadway Theater District will host a more modern wonder — an Apple store the tech giant says will be one of the world's most prominent.
It may also serve as a declaration that Apple intends to compete as a major Hollywood content creator.
Apple's forthcoming takeover of the theater was long expected, but the company is only now revealing details of the transformation planned for the cinema, which has been mostly closed for decades.
The theater was one of the first air-conditioned buildings in the city and originally sported windows on the underground level that patrons could look through to marvel at the cutting-edge cooling equipment.
Apple was intrigued by those firsts the Tower garnered nearly a century ago, said architect BJ Siegel, senior director of retail design at Apple.

"All of that cool technology inspires us because we are a technology company and we are bringing new technology to the place," Siegel said.

Apple has more than 500 stores, but it envisions making the downtown Los Angeles location something special.

The company expects to file plans with the city this week in hopes of securing approval for its proposed renovation that would turn the Tower not only into a retail outlet but an outpost with programs, classes and other events for audiences of many ages.
"Most people think of our stores as the big glass boxes," Siegel said, but that is not entirely true.
...
The Tower Theatre will be "in the upper echelon of what Apple does," Siegel said. "It very much differs from the other Apple stores you see in L.A."